Continuing Education
Stay up-to-date on your CE credits by attending these online or in-person sessions. Click on the tab UPCOMING TRAINING to see all of the offerings currently available.
---
Live Webinars
Whether you are interested in attending a live webinar where you can both listen and ask questions, or the on-demand webinar where you can listen to the prior live webinar, the webinars are FREE for current AzCA members. This is a AzCA members-only benefit.
AzCA Member = FREE
Each webinar is worth 1 hour of CE, approved by NBCC.
---
On-Demand Webinars​
Live webinars are converted to on-demand webinars where both members and non-members may get the latest information and training and earn 1 hour of CE approved by NBCC.
AzCA Member = FREE
Non-Members = $25 Each
A full directory of offerings can be found on our related website - www.CounselorCE.org
---
Annual Counseling Conference
Held annually, typically in January or February, the Annual Counseling Conference is THE statewide conference for counselors. With incredible speakers, networking opportunities, CEs, and more, this is one you will not want to miss. The conference is open for members, non-members, those throughout Arizona and the entire United States. With hundreds in attendance and limited space, register early to guarantee your spot!
Continuing Education Credits
Concurrent Sessions
Student Poster Presentations
Awards
VIP Keynote Presenters
American Counseling Association Presentation (Invited)
Exhibitors
Sponsors
For-Profit Partners
Networking Opportunities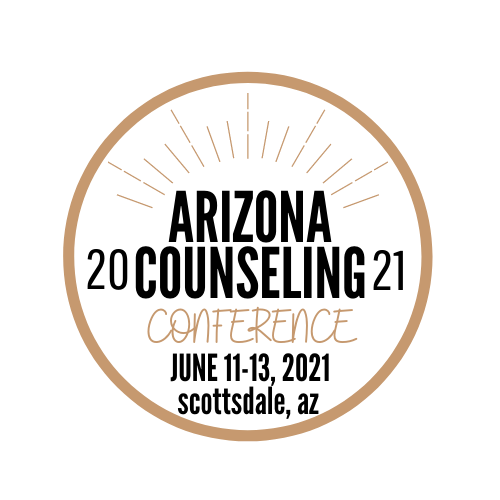 2021 Annual Counseling Conference
June 11-13, 2021
Courtyard by Marriott Salt River
Scottsdale, AZ
The Conference Call for Presentations is now live!
---
One-Day Seminar OR 2-Half Day Seminars
Whether in an in-person or virtual format, our one-day seminar or 2-half day seminars, are an incredible way to diver deeper into a topic and expert presenters and greater opportunities for learning. These are new for AzCA and offered at just $99 for members. This is a members-only training event.