Institution | Student Group Member: $750 (1 year)
The institution | student group membership will allow universities to activate a student membership for all of the graduate counseling program students. The membership year for those under a student group membership would run with the university academic year, and each year the university would simply need to share with AzCA a roster of those enrolled in their advanced degree counseling program. AS A BONUS, all related faculty will be offered complimentary professional membership as well as long as the group membership remains current.
TO JOIN AS A STUDENT GROUP - CLICK HERE
University of Phoenix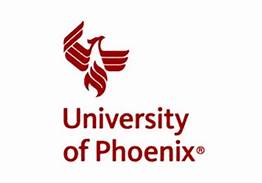 Gain theoretical and applied counseling skills to empower others who are seeking to improve their lives. Earn a Master of Science in Counseling/Clinical Mental Health Counseling degree. You'll learn how to clinically assess client populations coping with substance use and abuse, anxiety and depression, marriage and family issues, military transition and other focus areas. A broad overview of these clinical specialties will help you identify which one you're most passionate about pursuing.
https://www.phoenix.edu/degrees/behavioral-sciences/msc-ccmh.html
---
University of Arizona

The Counseling, M.A., program prepares students to become certified rehabilitation counselors, certified school counselors, and licensed associate counselors. The mission of the program is to educate professional counselors to work with persons with disabilities as well as children and youth in school settings. Program curriculum draws from foundational content in rehabilitation, school, and mental health counseling. Through leadership, advocacy, collaboration, data, and action, program graduates will be competent at identifying and overcoming barriers that impede equal access to educational, social, environmental, and career opportunities for all persons. Graduates will be dedicated to promoting and facilitating the personal achievement, empowerment, and quality of life of all the populations we serve.
https://new.coe.arizona.edu/programs/counseling-ma
---
Northern Arizona University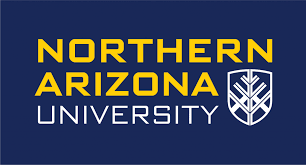 Clinical Mental Health Counseling, Master of Arts: If you want to make a difference in your community and your neighbors' lives, you will find an outlet for your passion here. Develop the tools you need to thrive as a leader in social, mental health, and human resource agencies. Through classroom instruction, fieldwork experiences, and internships, you'll be ready to take on a position in clinical mental health settings as a licensed professional counselor.
https://nau.edu/ed-psych/ma-clinical-mental-health-counseling/
Prescott College

With an online counseling degree in clinical mental health you'll be prepared to work with clients across a spectrum of mental and emotional disorders. Clinical Mental Health Counselors are knowledgeable in the principles and practices of diagnosis, treatment, referral, and prevention, and often work in interdisciplinary teams with other health professionals. The Master of Science in Counseling is a distance learning, professional preparation program for individuals with the goal of becoming licensed mental health counselors or licensed professional counselors. Our program stresses a client-centered philosophy, which empowers our graduates to guide their clients on a journey to discover their full potential for happiness and healing. Students are encouraged to explore their interests within the framework of our curriculum to provide them with the flexibility they will need to be successful therapists and counselors.
https://www.prescott.edu/counseling
Grand Canyon University

Discover if a GCU degree in psychology or counseling is the right path you. Choose from a variety of specializations within counseling or psychology to grow the expertise needed to best serve others. Whether you choose a degree in psychology or counseling, GCU's programs equip you with the skills and knowledge needed to pursue a meaningful career helping others. The U.S. Bureau of Labor Statistics Occupational Outlook Handbook estimates job growth for psychologists to increase by about 3% from 2019 to 2029, as fast as average, accounting for an estimated increase of 5,700 jobs in the field.
https://www.gcu.edu/degree-programs/psychology-counseling