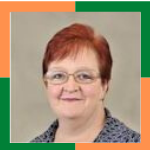 President
Ann Ordway, JD, PhD
Ann Ordway, JD, PhD is Program Director for the Association of Family and Conciliation Courts. In this capacity, Ann supports AFCC's chapters, develops educational programming, provides staff support for AFCC special projects, and collaborates on the production of AFCC eNEWS. Ann previously taught graduate-level students in the counseling department at the University of Phoenix in Phoenix, Arizona. She was a practicing attorney for 25 years, with a practice focus on high conflict family litigation, including intimate partner violence, custody matters, and child protective services proceedings. Ann is a family mediator, child advocate, and parenting coordinator. She is an active member of the American Counseling Association and has presented Learning Institutes at the annual conferences six years in a row.
immediate past President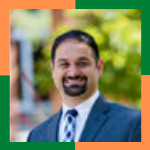 Dean Aslinia, PhD, LPC-S, NCC
Dean Aslinia, PhD, LPC-S, NCC, is the program chair for the CACREP Accredited Fully Face-to-Face Community Mental Health Counseling Program of the University of Phoenix. He is a Licensed Professional Counselor and Board Approved Supervisor in the State of Texas as well as a National Certified Counselor. Dr. Dean's educational background includes a bachelors and first masters in Psychology and a second masters and doctorate in Counseling. He has more than 20 years of combined graduate teaching as well as clinical counseling experience. Dr. Dean is the former President of the Texas Association of Marriage and Family Counselors and served on the Board of Directors of the Texas Counseling Association and it's divisions for more than 10 years.
---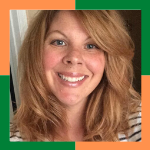 Secretary
Jill Follensbee, MAPC, LPC, CCTP
Jill Follensbee has worked in the behavioral health field for more than 15 years. She attained independent licensure in 2013 and has been a Clinical Director for more than four years. Jill began her behavioral health career working with adolescents in a residential treatment center, then moved on to work in an outpatient setting until becoming an HCTC provider for three and a half years while attending graduate school. Her post-graduate background experience includes facilitating groups for DV offenders and SA adults in the Drug Court system. When Jill isn't working to inspire future counselors and improve the quality of care for the Gila River Tribal population in her current position, she enjoys spending time travelling, trying out new cuisines and spending time with her husband and two dogs.
---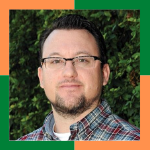 Treasurer
Michael Hartley, PhD, CRC
Dr. Michael T. Hartley is an associate professor in the Counseling Program at The University of Arizona. Much of his scholarship on ethics has targeted distributive justice issues and therefore his scholarship on ethical obligations has focused on the importance of promoting resilience and of advocating against ableism or the preference for able-bodiedness. Dr. Hartley was the primary investigator of grants to promote resilience among military veterans with spinal cord injuries and youth with disabilities during the school-to-work transition. Most recently, his research on ethical issues in rehabilitation counseling practice were used to guide recent revisions to the 2017 Commission on Rehabilitation Counselor (CRCC) Code of Ethics, a taskforce he served on. Dr. Hartley is knowledgeable about the profession and professional practice of rehabilitation counseling, and is committed to defining and better preparing rehabilitation counselors to work ethically and effectively with persons with disabilities.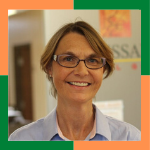 Sheila Babendir, EdD, LPC
Sheila Babendir, EdD, LPC, Behavioral Director of Atembis, located in Flagstaff. Sheila graduated from Marian College in 1981 with Bachelor's of Business Administration and University of Wisconsin-Madison with a Master's of Science in Counseling Psychology / Counseling Education. She graduated with a Doctorate of Education in Counseling Psychology from Argosy University in 2009. Sheila was licensed in counseling in Arizona in 2004. She completed internships and research specialties in Bipolar disorder, Pediatric Bipolar Disorder and Autism Spectrum Disorders. Sheila is a past president of Arizona Counselors Association.
---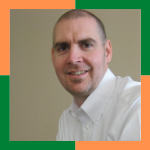 Keith Cross, PhD
Keith Cross is a faculty member in the Masters of Science in Counseling program at Prescott College. Keith is also the owner and Clinical Director of the Prescott Relationship Center, a group practice specializing in marriage/couples counseling. He earned his Masters and Ph.D. from Purdue University and he serves on the AZBBHE Marriage and Family Therapy Academic Review Committee Member. He is a board member of the Arizona Emotionally Focused Therapy Community.
---

Marcela Kepic, PhD
Marcela Kepic, Ph.D is an associate professor of practice in counseling in the Disability & Psychoeducational Studies Department. She is a Licensed Professional Counselors in the state of NJ, VA, and DC and an Approved Clinical Supervisor. Her expertise is in child and adolescent counseling, crisis response, and life development of older adults. Her research agenda is primarily focused on issues related to life satisfaction and wellness of older adults who experience many losses, especially loss of a spouse or significant other. Dr. Kepic's further research interests include caregivers' stress, caregiving trajectories, and wellness in student-athletes. Dr. Kepic is a member of the Association for Adult Development and Aging (AADA) where she served in many different roles, including the president of the AADA. She also continues to serve on the Crisis, Disaster, and Trauma Task Force (CDT) of the ACA, and contributes to the development of the CDT competencies. As a member of the International Committee, Dr. Kepic is involved in exploring the understanding of counseling profession outside of the United States. Dr. Kepic also contributes to peer-reviewed publications and books, and national, regional, and state conference presentations. Lastly, she has been serving as a reviewer for the Adultspan Journal for few years now. She is trained in REBT, Gottman Method for couples, and biofeedback.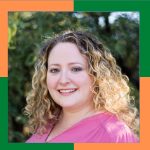 Halina Brooke, MS, LAMFT, LAC
Halina Brooke, MS, LAMFT, LAC is a Doctoral Candidate in Counselor Education and Supervision at Capella University. In addition to advocating at the legislature and serving/educating the public in the podcast sphere, her conference presentations include a lecture on de-stigmatizing the chronic illness experience in healthcare providers and a poster session on the trends and awareness around East Asian counseling modalities. Having taught undergraduate psychology lab from 2017 through 2019, she currently serves as teaching assistant in the Mental Health Counseling master's program at Capella. A passionate advocate for the counseling profession and the populations we serve, Halina chairs our Legislative and Advocacy Committee.
To get involved with current efforts, click here.
Craig Mahaffy
Craig Mahaffy is currently a Master of Science in Counseling/Clinical Mental Health Counseling student at the University of Phoenix. He graduated from Arizona State University with a Bachelor of Arts in Business (Global Politics) and took his passion for serving others to Mexican border towns where he helped to develop non-governmental organizations that provide access to education to children. His organizational development work helped him uncover his deep love of accompanying others through the healing process. He currently works in the office of Access, Equity and Inclusion at the University of Phoenix as a Disability Services Advisors. He is an avid reader and eager meditator. His professional interests include psychedelic assisted psychotherapy, transpersonal psychology, and Gestalt therapeutic approaches. He is honored to serve the Arizona Counseling Association and graduate counseling students across the state as the graduate student liaison to the board of directors.
---
executive director
Brad L. Feldman, MPA, CAE, IOM
Brad Feld

man serves as executive director of the Arizona Counseling Association. He is also president of BLF Management and oversees all aspects of the company and client relations. Before starting BLF Management, Ltd., Brad served on the executive management team of a statewide mental health association, executive director of a statewide child advocacy association, and legislative aide for the state legislature. Brad possesses more than 25 years of non-profit, meeting planning, and government experience. In addition, he holds a master's degree in public administration from The Ohio State University, with a concentration in strategic and human resource management. He graduated from the four-year association management program conducted by the Institute for Organizational Management. Brad is also a Certified Association Executive (CAE), the highest professional credential in the association industry, earned by less than five percent of all association professionals.