INTERNSHIPS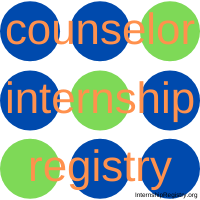 Internship Opportunities
Does your agency or do you know of any agencies that offer internship opportunities to graduate level counseling students? Well now's your chance to give back to our up and coming counselors and provide them with experience to help further their knowledge in the counseling field. We all had to at one point in graduate school seek out our own internships and it wasn't always easy.
Internship Registry
AzCA would like to help out our future interns by creating a registry that includes what services your agency provides to promote internship site connections based on a match for both the site and intern. If you're interested in offering your guidance and expertise to our future counselors, please create your Employer account and choose the Category Internship and Job Type Internship when posting your opportunity. Posting an internship is FREE for members and non-members.
Go to www.InternshipRegistry.org to post your internship now!