Deadline: January 31, 2021 (or until sessions are filled)
Your Invitation
The Arizona Counselors Association (AzCA) invites you to submit a proposal for a session presentation at the 2021 Counseling Conference, June 11-13, 2021 in Scottsdale, Arizona. Proposals may be submitted for individual presentations, co-presenter presentations, and panelist presentations (maximum of 3 panelists).
About the Annual Conference
The 2021 Counseling Conference is open all counselors no matter what specialty and location within Arizona and throughout the United States. We look forward to another successful conference for 2021!
PRESENTATION Criteria
The call for presentations is a competitive process. ​The sessions are approximately 45 minutes to 1 hour in length. ​The criteria for selection include the following: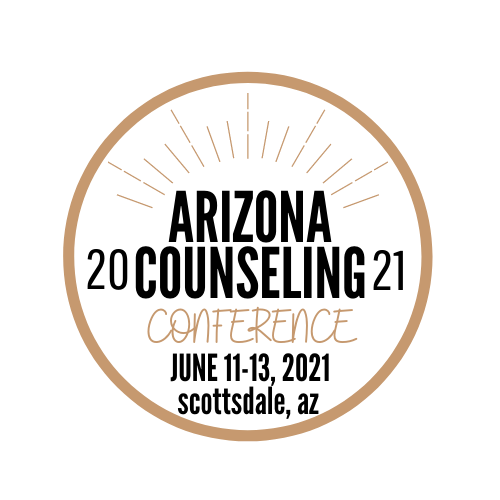 Clarity in describing purpose, objectives, outcomes, content and strategies for involvement & learning
Adherence to proposal guidelines and requirements
Clearly defined value to the audience and the profession
Best practices and ready-to-use participant take-aways
Replicability of projects/programs
Effective and engaging presentation style, and audience engagement
Qualifications of the presenter(s)
Presenter Discount
Presenters will receive a $50 per person discount on the 2021 Counseling Conference registration fee.
Submission Deadline
Deadline for submissions is January 31, 2021. Primary contacts for presentation proposals will be notified sometime after submission. The deadline is subject to the quality of presentations submitted and the number of sessions to be filled. Therefore, it is best not to wait until the deadline to submit your proposal.
​Questions
Contact AzCA at info@azca.org with any questions regarding your conference session proposal.
Webinars
We strongly encourage presenters to offer webinars of their conference presentations sometime after the conference.